The future for early years - regulatory change, workforce development and improving delivery of the Foundation Phase
Tuesday, 20th October 2015
This event is CPD certified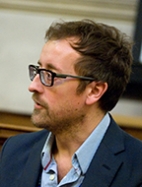 Professor Chris Taylor
Guest of Honour: Professor Chris Taylor, Professor of Education Policy, School of Social Sciences, Cardiff University and Lead Researcher, Evaluation of Foundation Phase Flexibility Pilots, WISERD
This seminar will focus on next steps for improving the Foundation Phase in Wales.

It follows the Welsh Government's Building a Brighter Future: Early Years and Childcare Plan annual report, and ahead of the final draft of the 10 Year Plan for the Early Years, Childcare and Play Workforce in Wales, due to be published later this year.

Sessions will examine the next steps for professionalising the early years workforce and raising the quality of early years provision - including the development of new 'Early Years Outcomes Framework'.

Discussion will also be informed by Professor Chris Taylor's evaluation of the Welsh Government-funded flexibility pilots - designed to explore new ways for increasing access to the Foundation Phase - and delegates are also expected to assess the impact of wider education reforms, including the Review into Assessment and the National Curriculum for Wales, on the Foundation Phase.

The seminar is expected to bring together key stakeholders including school leaders, teaching unions, nurseries and childcare providers, local authorities, parents groups, the third sector, academics and other interested parties - with policymakers from the National Assembly and Welsh Government.

We are delighted that Professor Chris Taylor, Professor of Education Policy, School of Social Sciences, Cardiff University and Lead Researcher, Evaluation of Foundation Phase Flexibility Pilots, WISERD and David Francis, Deputy Chief Inspector, Care and Social Services Inspectorate Wales, Welsh Government have agreed to deliver keynote addresses at this seminar.

Jane Alexander, Chief Executive Officer, Wales Pre-school Providers' Association; David Dallimore, Research Officer, Bangor University; Linda Davidge-Smith, Interim Associate Head of School, Initial Teacher Education and Training, University of South Wales; Professor David Egan, Professor of Welsh Education Policy, University of Wales Trinity Saint David and Member, Foundation Phase Expert Group; Cecile Gwilym, Policy Officer, NSPCC Wales; Councillor Eudine Hanagan, Cabinet Member for Education and Skills, Rhondda Cynon Taf County Borough Council; Deborah Lawson, General Secretary, Voice the Union; Dona Lewis, Deputy Chief Executive, Mudiad Meithrin and Sandra Welsby, National Manager, NDNA Cymru and Rob Williams, Policy Director Cymru, National Association of Head Teachers have also agreed to speak.

John Griffiths AM, Member, Children, Young People and Education Committee, National Assembly for Wales and Simon Thomas AM, Member, Children, Young People and Education Committee, National Assembly for Wales and Shadow Minister for Education, Skills and the Welsh Language, Plaid Cymru have kindly agreed to chair at this seminar.